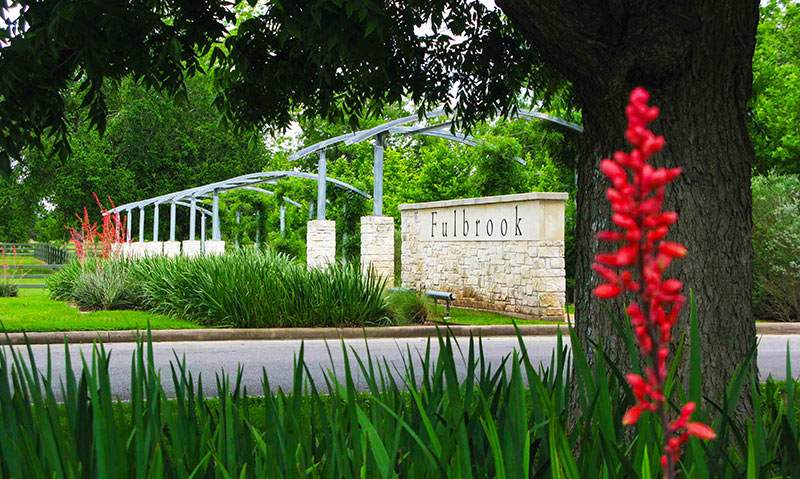 About the Community
Lifestyle:
All the conveniences of family life and entertainment are only minutes away while being able to escape from the fast pace of the city that most people only dream about. With big city life in your rearview mirror, you'll be able to escape into the serene and picturesque countryside of Fulbrook.
Homes:
Fine country homes align effortlessly immersed in natures beauty and framed by attractive, yet unobtrusive split three-rail fencing, giving Fulbrook a timeless, harmonious community while preserving the natural environment. The neighborhood guidelines provide the graceful flow of symmetry, ensuring a truly special and exceptional place to live. With one drive through Fulbrook, you'll appreciate the exceptional attention to detail that has been taken to create this special community.
Fulbrook Creeks: A separate entrance leads to this unique enclave of only 72 homes designed and developed by award-winning homebuilder David Weekley. These homes are bounded by Bessie's Creek and populated with live oaks and majestic pecan trees. All of the homes are on lots one acre or larger. Resale homes range from the $400s to $500s.
Fulbrook Custom: Nestled among two natural lakes, creeks, meadows and the Brazos River, these custom homes are crafted by some of Houston's finest builders. To preserve and protect this elegant community, there is a list of approved builders and time limit to build. Homes start in the $600s and range up to $2 million.
Lots:
Considered some of the most extraordinary homesites in Houston, Fulbrook lots typically range from one to nearly three acres. With a variety of lot settings to choose from, you'll find yourself captivated by the majestic, century old pecan trees and densely wooded forests that pepper the community. Views overlook Oxbow Lake, Pecan Lake or the Brazos River. Many reside next to wildflower meadows, duck ponds and nature parks. Prices range from the $90s to over $400s.
Learn More:
Fulbrook Acreage Estate Lots