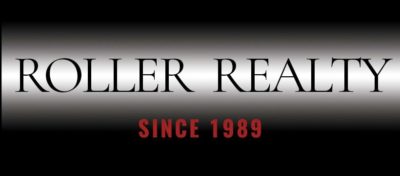 November Results for Zip Code 77441
The results for November demonstrated, once again, the strength and breadth of the market. Consider that October was an extraordinary month, yet November surpassed October in every category, including (68) homes that Sold; a whopping 106% increase! Rewarding too, was that the Sales Prices averaged $553,681 and $187 per square foot. What's even more impressive? The fact that these results are in what would typically be one of the slowest months of the year. So, I can't wait to see what results Santa brings for Christmas. Ho Ho Ho…

November Results By Community
Weston Lakes: 
I was slightly concerned with Active inventory rising over the last few month. However, it remained the same in November at (14). Very reasonable for this time of year. The velocity of sales activity was witnessed by the (8) Listings in Pending Status. This showcases a balanced market where demand equaled supply. Notably though, were the (10) homes that Sold. They did so with an Average Sales Price of $637,500.  Yet, average Price Per Square foot was a little less than preceding months, and that was due to several older homes that needed renovation.  In short, just another great month.


Fulbrook:
(Sorry, this is the second month in a row to report no activity.)
Fulbrook on Fulshear Creek:
Active inventory had been rising, so good news to see that it dropped in November by over 20% to only (27). Just in time too, as normally (not sure what that is any more) they rise in the Holiday months. So, defying this trend was rewarding to see. Even better for Homeowners? There were only (2); the balance were New Homes. Even more outstanding results, were the (21) homes in Pending Status. This is a long ways from so many months when it was in single digits. The number of Listings that Sold also increased substantially to end the month at (10). They did so with an average Sales Price of nearly $550,000 and at $178 per square foot.


Cross Creek Ranch:
Normally, rising inventory is a concern. Not in this market though! That's That's because demand remains very high, and of the (78) homes now available on the market, (64) are New Homes. Yet, the vast majority are not completed. And, that's why there are only (14) Resales remaining available, because most Buyers are looking for homes to move into quickly. November also ended with (79) Listings in Pending Status. Good news was also found in the number that Sold because they increased to a respectable (34);from just (17) in October. They averaged $178 per square foot, which is confirmation that Sales Prices are remaining steady.
Fulshear Run: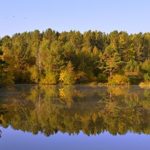 It was pleasing to see in October that there was renewed Activity. However, November results mirrored that of October. The number of Active Listings on the market remained unchanged at (3); and are Listed from the low of $1.2 million to $2.2 million. We're still hoping that their newest Sections will open soon to bring more selection for Buyers. So, if you are considering this community, let us know, we'd like to help you throughout the entire building process. But be advised, they are selling a lot of homes even before they break ground!
Polo Ranch:
Results were very good in November for Polo Ranch. It was rewarding to see rising inventory, which rose to (11). Not a lot, but more is better! However, since these are all New Homes, it means most are just breaking ground. Yet, always good in this market for Buyers to at least have more choices. Those in Pending Status declined slightly from (45) to (42) in November. That's because these New Homes were completed and moved to the SOLD category; in which there were (10). They averaged $306,656 and rewardingly at $178 per square foot; which is comparable to other communities in Fulshear.