New Developments in Fulshear – Incredible!
It seems it was only a few weeks ago since my last update, so I'm amazed by the impressive amount of development that is occurring in Fulshear. More dramatic is how our quaint small town is transforming right before our eyes. Below are just some of the major projects that are underway.
NEW COMMUNITIES
CROSS CREEK WEST
Johnson Development is the developer of Cross Creek Ranch and their newest community is Cross Creek West (CCW). This is a 1,258 acre community located on FM 359 just south of Jordan Road. When complete, CCW will accommodate more than 3,000 homes. First phase is 410 homesites with building activity expected to start soon. Builders will offer plans for 45-, 50-, 55- and 60-foot homesites along with a model home village. The first phase will debut eight models with 15-acres set aside for a future elementary school and 5-acres for commercial development. Rewardingly, CCW will resemble Cross Creek Ranch with extensive landscaping and trails. Rendering of the entrance and the site plan are below.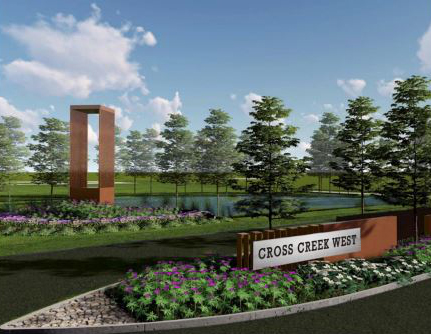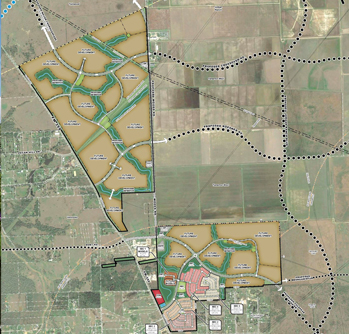 PECAN RIDGE​
Change is happening quickly. So, say goodbye to the "Welcome to Fulshear" sign at the corner of FM 359 & Rogers Rd. It is being replaced by the Pecan Ridge monument sign, which will be another one of Fulshear's newest developments to break ground.
​I was fortunate to have sold the 296-acre property and pleased this will be a high-end community. Pecan Ridge is located at the corner of FM 359 and Rogers Road and is just north of Del Webb's new development. The developer is Tri Pointe (previously Trendmaker) who was the original developer of Cross Creek Ranch. This is also a "joint venture" with Toll Brothers, another high-end Builder. For more information, please click here.

DEL WEBB FULSHEAR
They do a lot of advertising, yet we are anxiously awaiting more information on their available floor plans, when homes can be reserved and an estimated completion date. The builder will be Pulte Homes though, and the Houston Chronicle published a year ago that homes were expected to start in $250's. I presume that will be adjusted upwards and will be closer to $300,000.
FULSHEAR LAKES UPDATES
Located across from Weston Lakes, GFO homes is a new home builder from Central Texas who has earned a reputation for it's high-end, modern homes, with a focus on design and versatile floor plans, with the "best upgrades, fixtures and finishes that you'll find anywhere". This 558 acre mixed use project includes pockets of quaint villages, open spaces, creeks, walkable parks and trails.
TAMARRON WEST
Amazingly, the community of Tamarron, which is accessed off of FM 1463, now stretches all the way to Woods Rd. Tamarron Parkway is now the first road that provides an east/west corridor connecting the west side of Fulshear, and at completion, it will connect to FM 359.
The new entrance to Tamarron West is not only impressive, it's massive. This is also the first development on Woods Road…yet, certainly not the last, as others are already in the planning stages.
GATEWAY 359
This new development by Realty-1 Partners recently broke ground for the property located at FM 359 at Hunt Road and near the new entrance to Cross Creek West and Vanbrooke. The preliminary plat calls for (3) Commercial buildings complete with 3-Phase eclectic on 10.43 acres.
It will offer Retail End-Caps with 18,000 sf at $22 sf. Warehouse End-Caps 66,000 sf at $13 sf. Plans show RV Storage Bldg 50' depth.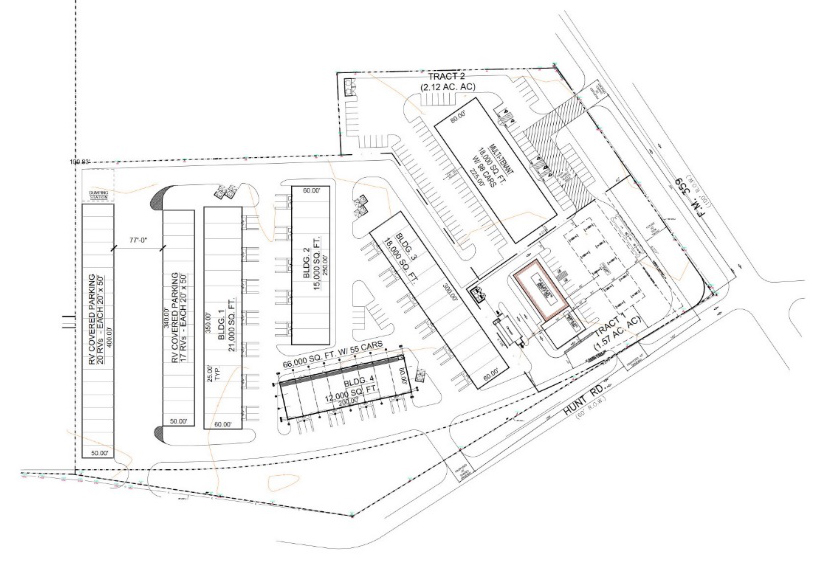 SUMMERVIEW
​Located just south of Hunt Road on FM 359 and stretching to Pool Hill Road, this NEW 175-acre community is under development with homes starting later this year.
Summerview will initially have 3-Sections and M/I Homes will feature it's Smart Series of home designs in each of the new neighborhoods. Floor plans in the series offer structural customizations, so buyers can add bedrooms, media rooms, and additional outdoor living space. Professionally curated design packages will help keep home prices more affordable. No pricing available today, yet homes are expected to start around $400,000.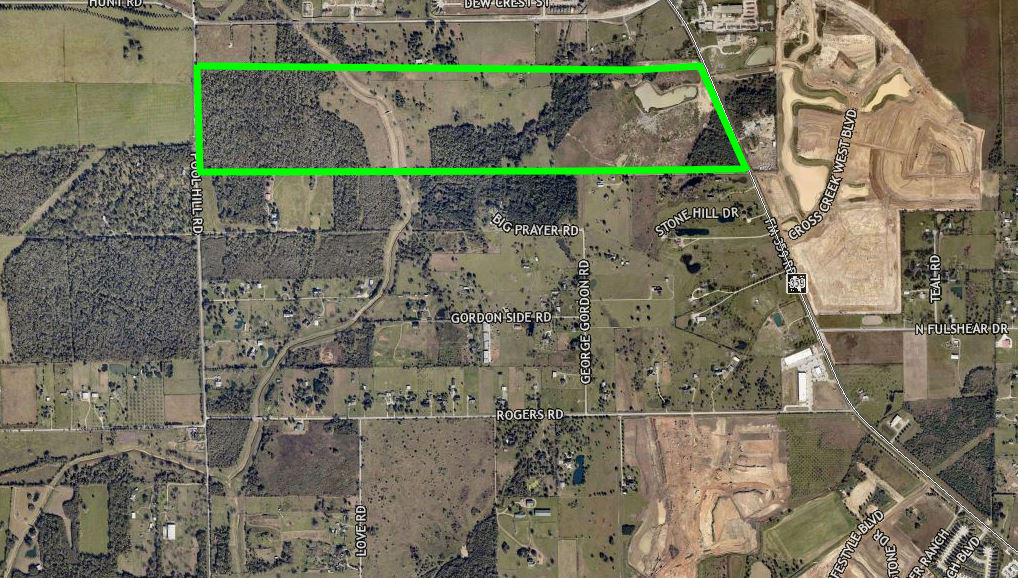 FULBROOK ON FULSHEAR CREEK UPDATE
New Sections for Fulbrook on Fulshear Creek, are in process of being platted (sections 7 & 18) along with preliminary plats (section 17 & 19) and future lots in Section 11. With these additions, this community will grow to an impressive 1,258 homes. Also, if you noticed the new construction at the corner of FM 1093 and Lake Hill Farm Way, this 5.8-acre tract will soon be home to the Goddard "early childhood education" Center for children 6-weeks to 6-years old.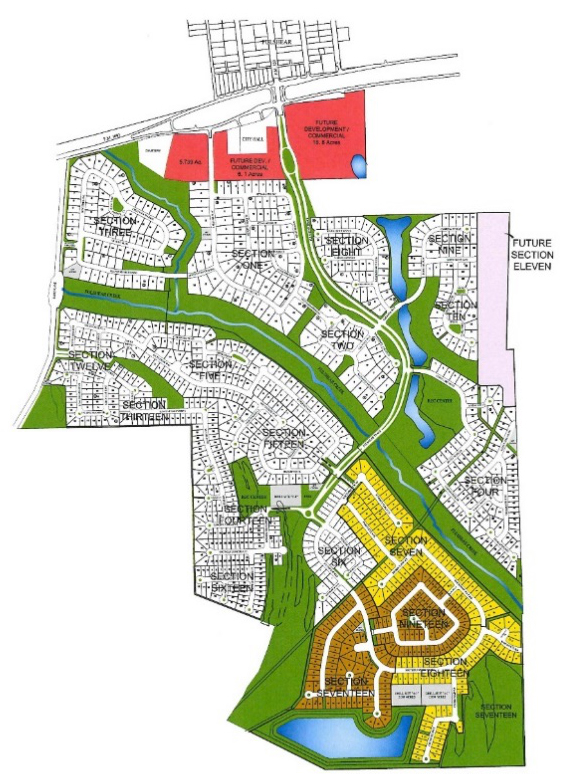 CANVAS ON FOUNDER'S HILL
Located in the heart of downtown Fulshear on Huggins Rd (on the hill overlooking FM 1093) is the new Canvas Community. This is an extraordinary new concept and will be a single-family community offering 2-5 bedrooms; yet, ONLY FOR LEASE. Amenities include a swimming pool, fire pit, cabana, clubhouse and fitness center. Homes will feature attached garages, smart-home technology, stainless steel appliances and maintenance free lawn care. This community will provide an immersive "live, work, play" with new retail being planned that will front FM 1093.
WMcompanies.com or liveatcanvas.com
BROADSTONE AT JORDAN RANCH & THE VIC AT JORDAN RANCH
Located at Texas Heritage Parkway & Jordan Crossing. These are two separate multi-family units totaling approximately 750 units on 14- acres. Alliance is the same Builder who built the apartments by H-E-B on Fulshear Bend.
​SHOPS AT JORDAN RANCH
Plans are in preliminary stages for approval of 4-acres of retail shops on Texas Heritage Parkway and Jordan Crossing.
​CANDELA
If you have traveled south on FM 359 you'll notice at the curve (where Hines Nursery used to be) all the dirt work that is being done. Johnson Development Services acquired the 117 acres for an extension of their Candela master-planned community. Candela's newest Section will include 346 homes on 40-, 50- and 60-foot homesites with a community lake and a 2.3 acre park. Pricing for the new section hasn't been determined yet, but sales are expected to start in mid to late 2023.